1. Site selection

The location of children's playground is very important, which is an important factor that affects the future revenue of the playground. It is necessary to assess the flow of people and business prospects around the site in advance. It is recommended to choose a site in a commercial activity area, a densely populated area, a passenger flow center, and a crowd gathering area, such as shopping malls, supermarkets, communities, kindergartens, and primary schools.
Note: The children's playground should be set up on the first to third floors, and it is strictly forbidden to set up in the underground mall or above the fourth floor.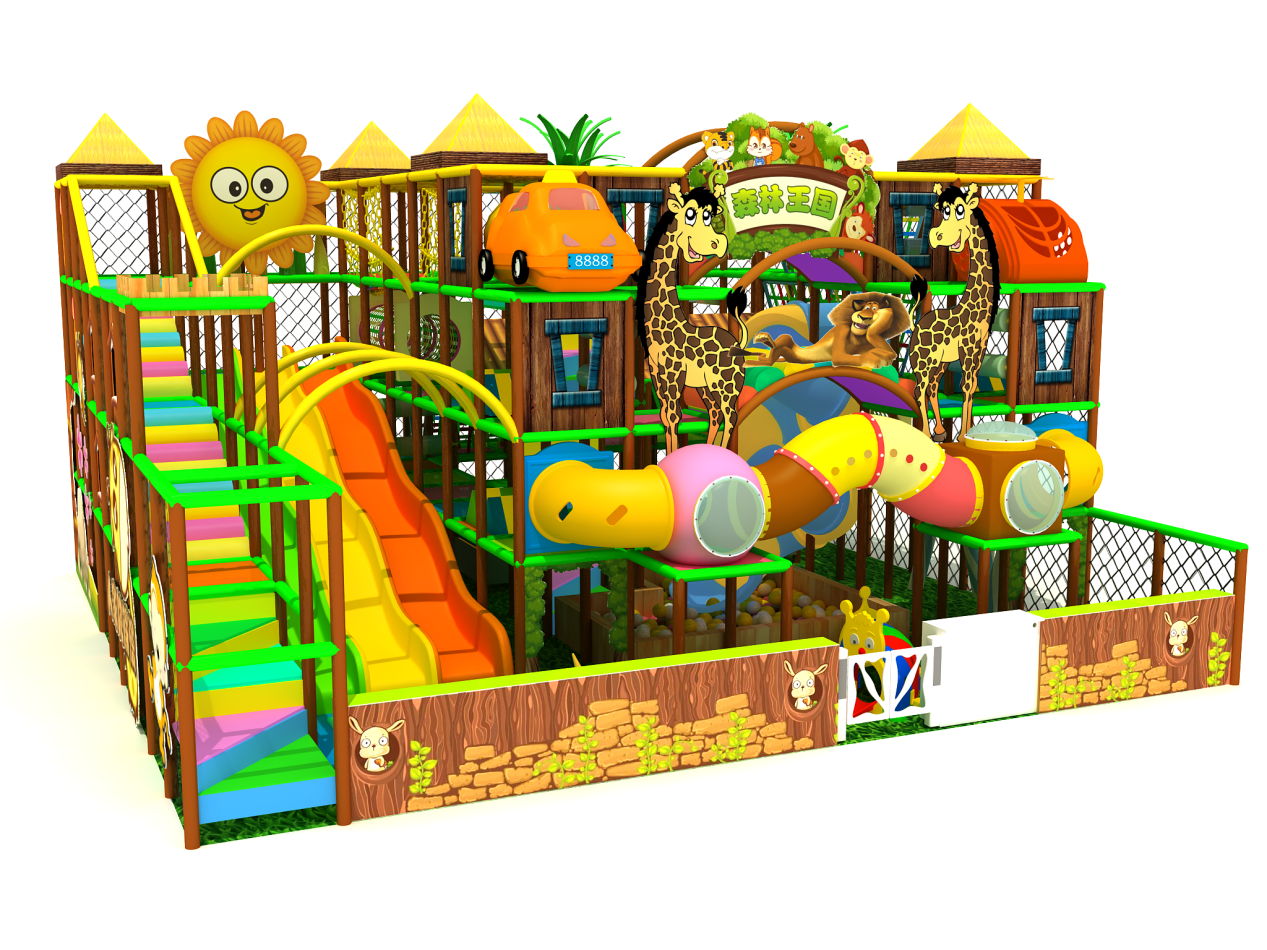 2. Safety facilities
① There should be no less than two safety exits in the children's playground. It is best to have an independent entrance. When the shopping mall is a high-rise building, an independent entrance must be provided.
②Use fire-proof materials in the design, and be equipped with sufficient fire-fighting equipment, including fire extinguishers, emergency lighting for fire accidents, and evacuation signs.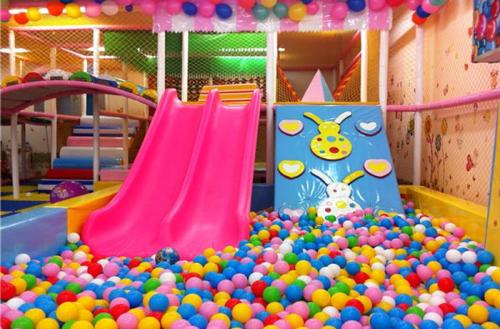 3. Interior decoration
①Decoration style
The quality of the decoration effect style will affect the customers' first impression of your indoor children's playground, and will directly affect whether it can attract customers to play and consume, and the key conditions for the high popularity of the park in the future. When decorating an indoor children's playground, it is best to choose a theme style that is unified with the amusement equipment to highlight the overall aesthetics and coordination.

②Ground treatment
Soft paving should be provided on the ground and around the game equipment, and there should be anti-skid measures! Children's physical mechanisms are not fully developed, and they also lack the ability to balance their bodies. If no anti-skid measures are taken, a child may fall down and a domino effect will occur, causing injury to the child.
③Safe and environmentally friendly materials
The decoration materials used must comply with the standards set by the relevant state departments, safe, environmentally friendly, and do not release harmful gases. And should use durable and long-lasting decoration materials.
④Avoid hard and sharp objects
Sharp objects are inherently harmful, and similar objects such as negative news produced by related amusement parks are also the biggest cause or cause. Therefore, this point needs to be considered when designing children's playgrounds. It is the responsibility of each amusement park to ensure the safety of children.
4. Color matching
Color can not only stimulate children's visual nerves, but also relates to children's intellectual development, emotional stability, and intelligence formation. Children have unique aesthetic feelings and prefer warm colors, and black is the most unpopular color for children. This kind of color matching errors should be avoided in the decoration of the park to attract children's needs for colors.
5. Amusement facilities
①All facilities should be based on the principle of safety first, with the goal of cultivating and exercising children's physical fitness and adventurous spirit.
②Children's playground should provide diversified and interesting amusement equipment, so that children can keep a sense of freshness and explore and develop games by themselves.
③The amusement instruments have rounded ends, smooth edges and corners, stable structures, and suitable scales. A variety of game equipment should be provided for children to choose, and the difficulty of the game should be graded, so that children can use them sequentially with age and ability.
④Children aged 1 to 3 need to be accompanied by their parents. Like a small train in a large shopping mall, adults will ride with the children. Therefore, the amusement equipment should be strong enough for parents to use occasionally.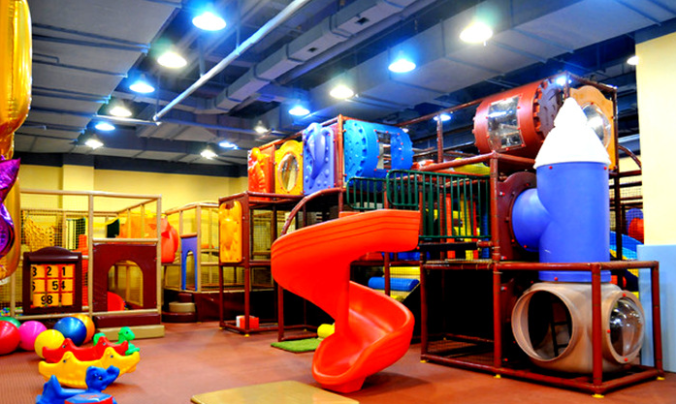 6. Parent care area
There will be a parent care area in the children's playground, and there are also relevant regulations on the distance between the care area and the amusement facilities. In general, the distance between the nursing area and the amusement facilities is not less than 1.80m and not more than 4.00m. This design not only ensures the entertainment needs of children, but also ensures that parents can help the children as soon as an accident occurs.