If a good indoor children's playground wants to operate continuously for a long time, it must have its own characteristics, have a keen insight into the market, and understand the needs of children. It is necessary to use novel equipment and products with visual impact to attract children's attention, highlight the personalization of products and their own competitiveness.

And during holidays, you might as well do some promotional activities. Generally, parents have time for children during holidays, which is the best time for children to play. According to related reports, from the perspective of the consumption structure of the children's market, tickets account for about 50%, and other consumption also accounts for about 50%. Seizing festivals to promote products or tickets can drive the consumption of commodities other than tickets. Various festivals and promotions are bound to bring more revenue to children's indoor theme parks.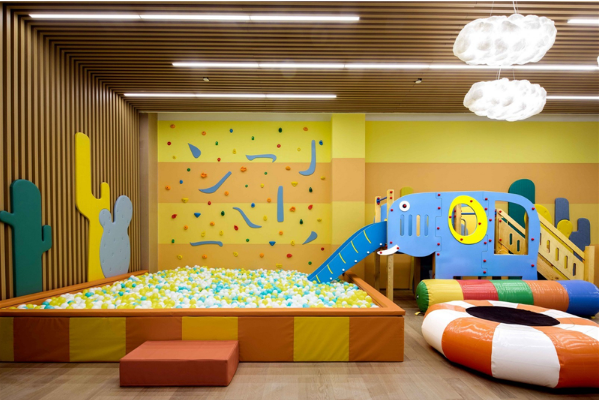 1. Entertainment space:
The entertainment space is the core of the theme park, which brings the greatest joy to visitors. Through high-tech parent-child interaction theme equipment. Spread the theme and happiness of the story to infect every visitor at the scene.
2. Performance space:
The performance space integrates the entire theme park into a large stage concept. And design a unique full-field lighting change program and theme music, and control the lighting and music changes of the entire park through the control room. Turn the entire theme park into a huge show at the moment of performance. Let people's passion reach a climax.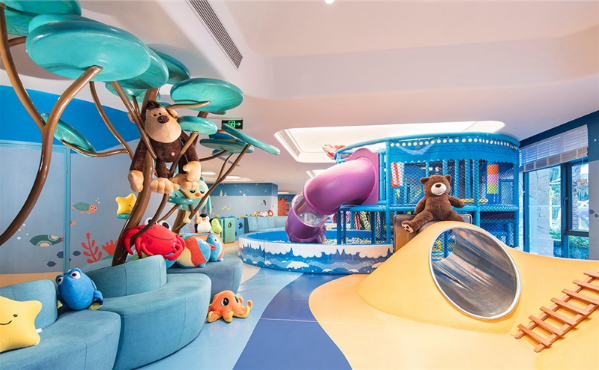 3. Educational space:
Use high-tech means to integrate education into entertainment. Such as the magic classroom, through augmented reality technology. Make cartoon characters become teachers, greatly increasing the affinity. Continuously launch a series of courses to enable children to learn knowledge in the game. Strengthen the appeal of education through entertainment.
4. Service space:
It provides every tourist with the best services, including a series of services such as children's hairdressing, children's clothing, children's photography and so on. Improve the viscosity of the park and customer satisfaction.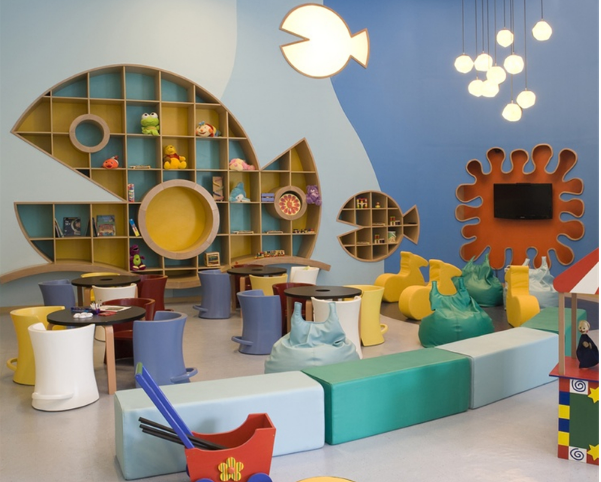 5. Dining space:
The dining space is to provide tourists with their favorite desserts, drinks, ice cream and other food when they are tired of playing to increase their stay time. At the same time, the movement of the equipment can be observed during rest. Discover the next game goal and increase the potential for secondary consumption.
6. Sales space:
The selling space designs a series of derivatives based on the theme story. Toys, books, gifts, etc. everything. Here visitors can choose any gift they want. And to extend the theme of the park, enhance the brand's communication power.